This article covers the following topics:
There are two ways to sync NetSuite customers to Stripe. In the PayPack configuration, the selected saved searches are used to pull the header columns only so values are not included. The headers will tell NetSuite which data columns to use in a single or mass customer sync.
---
Customer Sync Methods
Single customer sync by pressing Sync to Stripe (PayPack) button on Customer Record.

For mass customer sync, we need to schedule our PayPack deployment script: nm PayPack for NS custsync mapr.

---
Add Saved Search IDs to Configuration
Customer Sync Saved Search ID → This saved search uses column headers only for individual sync on the customer record.
Mass Customer Sync Saved Search ID → The mass saved search is used if the customer sync script schedule is deployed.
---
Sync a NetSuite Customer with No Email Address
In the scenario where a NetSuite customer does not have an email address, you can still sync a Stripe Customer to the NetSuite customer record. It requires populating the NetSuite customer record bundle field name Stripe Customer Id (PayPack).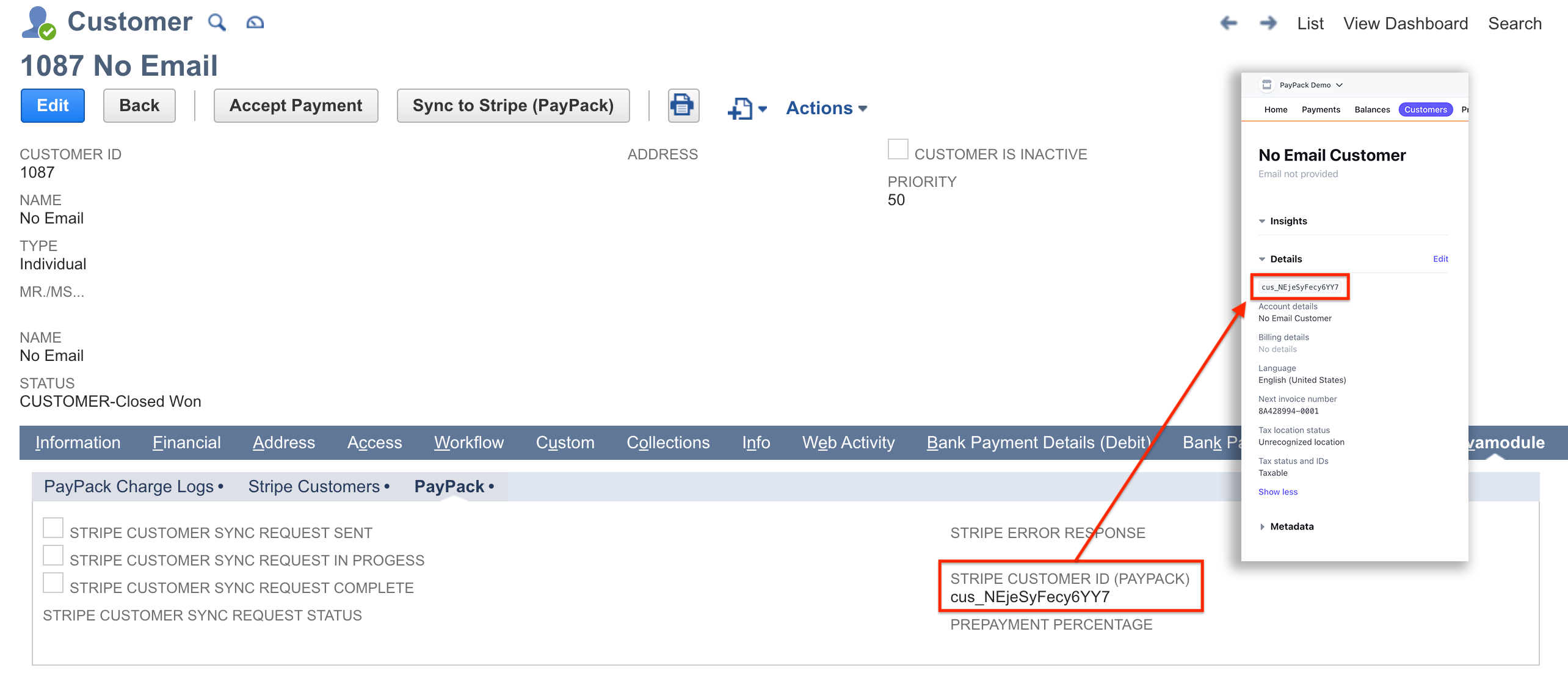 This can be achieved by using Stripe Customer export of Customer Ids from Stripe Dashboard → Customers and using NetSuite CSV import functionality.
---
Next Steps